Every time you think about or plan your next trip, do you ever wonder what the future of travel and hospitality looks like? Digitization has brought massive changes to the travel industry delivering highly personalized experiences to travelers. So if you really want to get an idea of what's next in the hospitality industry, you better watch out for these 5 major trends for the upcoming year.
1. Blockchain technology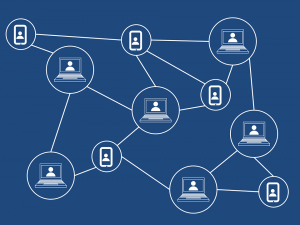 Blockchain technology is about to take hold and radically change the global economy including the hospitality industry. Originally devised for the Bitcoin digital currency, the blockchain is starting to be used in new applications every day aiming at eliminating middlemen and intermediaries from provider-to-consumer transactions, allowing people to execute contracts (bookings for example) without the need for a "trusted" third parties (online travel agencies for example). Within the hotel industry horizon, numerous brand new companies are already showing up, offering platforms on which customers and rental providers can directly contact each other for free, without paying any commission. Winding Tree, Lockchain, Trippki, Fujinto, Emphy, Abab and Pally are some examples of companies using the blockchain to disrupt industries in the belief that travelers shouldn't have to pay high rates to OTAs to get a good room, and hotels shouldn't have to raise their rates to account for the cut the agencies take. Their claim is to "make travel cheaper for the end user while making it more profitable for suppliers", moreover "allowing small companies to compete with big players", quoting Winding Tree.
2. Chatbots and Artificial Intelligence (AI)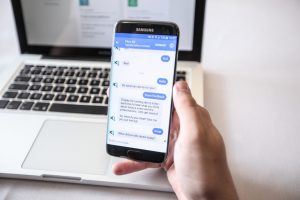 At present, the most widely recognized AI application in the hospitality business is chat-bots. Due to their ability to provide answers in many languages, 24/7 and by means of familiar online services like direct messaging apps, they have become extra-useful tools for hoteliers, freeing up precious time for the staff and providing fast and tailored responses to customers. Accor Hotels designed it's bot to be able to collect stories and experiences related to places and therefore to guide guests throughout them by means of geolocation. The Cosmopolitan Hotel in Las Vegas equipped its bot, named "Rose", with an unprecedented flirty and funny personality she uses to recommend amenities and make reservations for clients in a totally new way.
3. Robots
The Frankfurt-based, International Federation of Robotics, predicts a 20 to 25 % increase in sales of professional service robots (defense robots, cleaning robots, medical robots and logistics systems robots) per year through 2020, from around 79,000 last year. Robby Pepper, developed by Japan's Softbank Robotics, is the first robot concierge deployed in an Italian hotel on Lake Garda; he can speak Italian, English and German, answering guests' questions regarding topics like the spa, restaurants and opening hours. This summer's tourist season will provide Robby with the crash course in unanticipated questions, not to mention accents, that will help him improve his knowledge, vocabulary, and his ability to answer. In 2016, 7200 public relations robots, providing mobile info and assistance like Softbank's Pepper, were sold — a full 135 percent increase over the previous year. German hotel chain, Motel One, uses a lederhosen-clad concierge named Sepp to greet guests arriving in its newest location in Munich. Sepp can answer a wide range of guests' questions, from personal to general. Meanwhile, Singapore offers two cutting-edge examples of this fast-growing technology. The first can be found at the M Social hotel, "employing" Aura, a front-of-the-house robot, used to deliver small room amenities like water, towels, and toiletries to its guests. Elsewhere in the city, the Jen Hotel uses a pair of colorful butler robots named Jeno and Jena for guest-oriented services like the delivery of in-room meals. LG gave us a glimpse at the next generation of hospitality robots with CLOi during this year's Consumer Electronics Show. CLOi represents the next development in hospitality robotics, with even more engaging robots that can clean up, serve food and drinks with a built-in sliding tray, handle baggage and payments during check-in and check-out, and provide directions.
4. Internet of Things (IoT)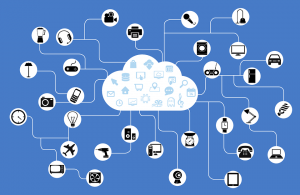 The Internet of Things (IoT) refers to the network of interconnected internet-abled devices and physical things. IoT means that cars, kitchen appliances, hotel rooms can all be connected and exchange data. Today's hotel rooms are packed with devices that give customers access to now indispensable services. Hilton has even built a room to beta test technologies including voice-control and the management of room settings like temperature, and lighting. By combining interconnected devices, sensors and machine learning, with virtual assistants, hotels can leverage the existing IoT to further enhance the customer experience.
With the amount of guest data being already available, hotels can generate predictions about customer preferences, and thanks to recent advances in artificial intelligence, hotels have begun to equip their rooms with smart devices that use voice recognition. Wynn Las Vegas equipped as many as 5000 hotel rooms with Amazon's Echo speaker, allowing its guests to control many features in the room with Amazon's voice-controlled virtual assistant, Alexa.
5. Mobile devices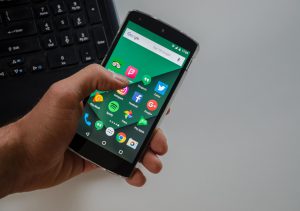 Mobile phones have unveiled a whole new world to travelers: mobile innovation is key to the future of the hospitality business, and guests can't fail to enjoy a holiday without a mobile phone. This is the reason why more and more hotels are providing mobile phones in their rooms. A single small device can enclose an entire and amazing world of services: payment gateways, sales and catering systems, wi-fi connectivity, mobile check-in/check-out programs, smart door lock management etc. Smartphones have already become essential not only to booking and paying a room but also to ordering room benefits as well as discovering activities and restaurants in a new city. For instance The Buddha Bar Hotel in Paris has enhanced its mobility services making its staff contactable anywhere on-site and therefore endowing it with extensive awareness of the guests' demands. Moreover an app enables its employees to instantly report any room availability through a code on their mobile devices. The Winery Hotel, in Sweden, has opted for a fully mobile guest approach and completely refused the idea of in-room fixed telephones. By implementing a mobile eConcierge app the Winery Hotel now provides hotel services and enterprise-grade telephony entirely through their smart devices. This allows the hotel to be active 24/7.
The above mentioned trends are just a short list of all the trends that are shaping and revolutionizing the hospitality industry whose future seems full of exciting possibilities! Stay tuned to our blog to discover how technology is changing the way people travel.