At the dawn of history, keys and locks were made of wood and until the '70s the only big change in key and lock manufacturing involved the introduction of new materials and the substitution of wood with iron, then with bronze and subsequently with stronger metals like titanium.
From the Egyptians to the Tor Sørnes turning point
The Egyptians were the first to invent keys and locks. This advanced civilization developed the first security systems for houses and coffers and they also were the first to give a symbolic andsacred meaning to keys. The ankh is an ancient Egyptian symbol also known as crux ansata (the Latin word for "cross with a handle") symbolizing "the key of life" a mystic sign connected to sex (intended as sexual act but also as m/f gender identification), tothe sun (god Ra bring ankh in his hand) and to other esoteric concepts. The gesture of inserting a key in a patch certainly conveys a highly erotic meaning therefore it is no coincidence that it has often been used in movies to increase their sexual load. Keys have always been powerful signifiers either they give access to an alcove, to a drawer full of secrets, to an apartment or to a hotel room.
Focusing on hotel rooms,, until 1975 they were equipped with conventional iron keys and locks.
The same year, Norwegian inventor Tor Sørnes created the holecard-based recodable keycard lock. With this new system each hotel guest could have his/her own unique key formed by a pattern of 32 holes on a plastic card. This invention is still used worldwide in hotel security under the brand VingCard. The 32 holes on the key generate 4.2 billion key combinations, the same number as the population of the earth at that time.
The first hotel to install the keycard lock in 1978 was the Peachtree Plaza Hotel in Atlanta (USA). Since then, this invention spread like wildfire all over the world until it became obsolete because of the introduction of new technologies.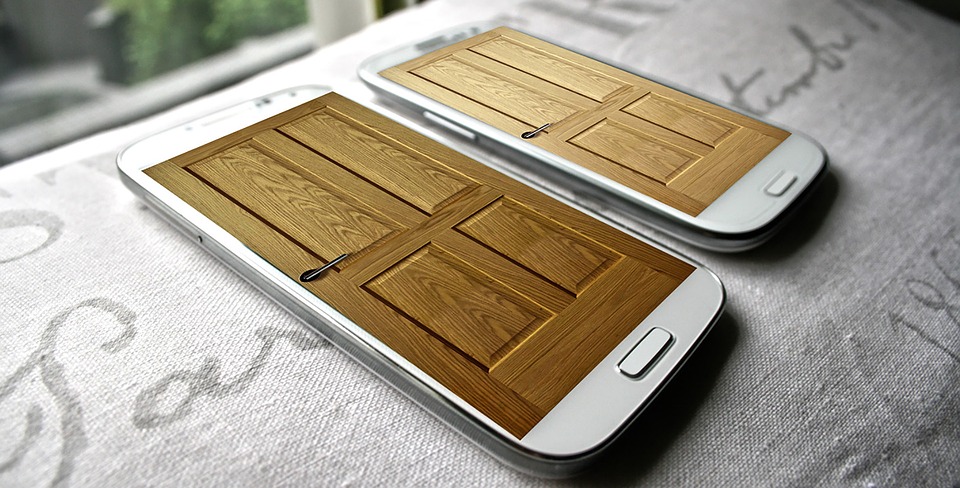 Smart door locks: a big new trend
Today, smart door lock use seems to be one of the biggest trends in the hospitality industry as Brian Shedd, VP of sales and marketing at OpenKey, said. His words were "I believe all new hotels at this point will be installing BLE – buetooth low energy – locks for the next five or 10 years based on trends in the hospitality industry".
Nicolas Aznar, president of Assa Abloy Hospitality Americas Group thinks the same way: "It's about utilizing the most advanced technologies available to accomplish the aforementioned objectives, the next technology for door locks will be solutions that streamline the check-in process to benefit both hoteliers and guests, and as door lock technology continues to advance they will incorporate more user-friendly and robust technologies". This revolution will simplify the life of both hotel guests and managers, and comes from multiple channels as it is not only through mobile apps that the hotel industry is trying to outdo conventional keys.
Companies like the italian "Sofia" are trasforming smartphones in keys that can be used by their respective owners only. This unlocking solution offers many new possibilities as access can be restricted to specific time slots and days, within a given timeframe, can be extended to multiple individuals and it can also be used to study which rooms are the mostly accessed ones. This high tech key innovation allows managing access of multiple users or user groups and multiple keys with a single clickat a low price and with ease.
"Vikey", another italian hi-tech company focused on the B&B market, offers new interesting opportunities to hosts and allow homeowners or house managers to handle guest check-ins remotely at any time of the day.
Apple is instead working on implementing hotel check-in and room door management functionalities in its latest smartwatch with the intent to make it complementary to the iphone and launch it commercially. This is whatKevin Lynch, Apple's VP of Technology, explained in a recent interview: "When I arrive at my hotel room, I get a notification and also when I get near hotels like SPG's W Hotel, you can see it's got all the information I need to check-in, my confirmation number, my room number. These are really rich notifications; they have images, they have great typography and rich layout and it not only looks great and reflects the brand and the company, but it also makes it easier for you to understand very quickly and you can act on these. In this case I can use this to unlock my door right from the notification from my watch. So I press 'unlock your door', I can bypass the front desk entirely, go to my room and then my watch is my room key. I just wave it in front of the door and I go into my room."
Big hotel brands like Hilton, Marriott, Hyatt and Starwood are also working on the adoption of keyless access systems so the whole market seems to be going towards the smart-lock directions even if problems like device loss, battery capacity limits and lock hacking have to be dealt with to make new lock technologies easilly usable and reasonably safe.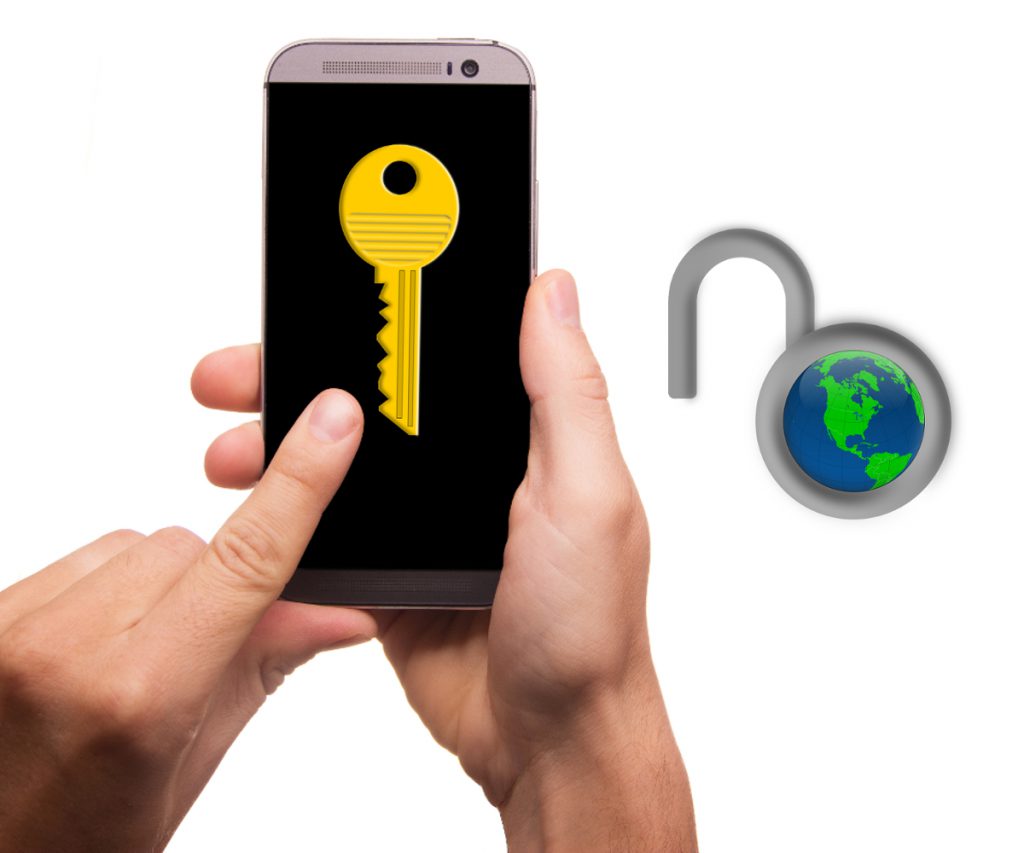 Innovation has its downsides: what will the future of locks look like?
We certainly see more keyless innovation in the future of the hospitality industry. However, the recent cases of an Austrian luxury hotel that was hacked by an angry guest, who paralized the hotel's entire electronic system and demanded a substantial bitcoin ransom, or of the hacker group named "DarkHotel" that attempted malware attacks towards luxury hotel guests, stimulate some important reflections on the actual safety of smart locks. Nevertheless, it seems that the power of innovation is taking the smart lock industry towards a very clear goal consisting in freeing hotel guests from all key-related hassle and making their check-in and door opening experiences as fast, carefree and natural as possible. After all, today more than ever and thanks to technology, Pablo Picasso's saying "Everything we can imagine in real" is true and the future of locks seems full of surprises!