In February 1983 Holiday Inn launched the first hotel Loyalty programs, and two months later Marriott followed the precursor launching its own hotel reward program. The foundations of one of the biggest hospitality trends were laid and, at the same time, Internet started taking its first steps (the word internet had been coined in 1982, almost a year earlier). Since these mythical times – the prehistory of loyalty programs – many things have changed and today the hotel industry players are now competing strongly for Baby Boomer and Millenial customers' loyalty while trying to conquer and secure the future market segments.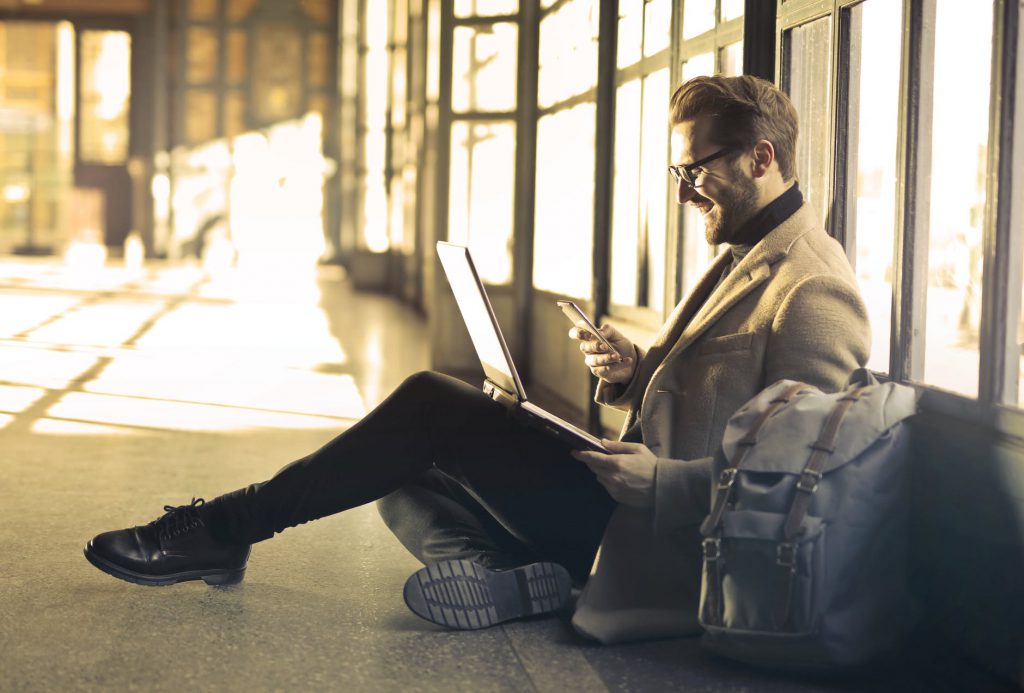 Starwood and Marriott, the best rewards programs for frequent travelers
According to the best hotel loyalty programs ranking published in March 2018 by The Points Guy, a popular website dedicated to airline and hotel loyalty points, Starwood Preferred Guest is the best rewards program. The criteria used by The Points Guy are based on point utility. Starwood gives guests "Starpoints" (Regular members earn 2 Starpoints per dollar spent), a currency that can be used not only for getting a free stay but can also be transferred to a wide range of airline partners with considerable bonuses for elite members. It's also relatively easy to earn the points through elite bonuses and spend them on the program's co-branded credit card. SPG towers above competitors in The Points Guy ranking, but is only fifth in the J.D. Power ratings where Marriott is the winning horse instead (in The Points Guy ranking Marriott is sixth). The key evaluation factors of this ranking are generally geared towards mainstream and casual travelers and measured on a 1,000-point scale, that puts in order of importance four factors: ease of earning and redeeming rewards (35%); program benefits (27%); account management (22%); and member communication (16%). Anyway after comparing the two lists, Starwood apparently still has the best rewards program thanks to an incredibly versatile system of point redemption. Other hotel chains (like Marriot) grant more points per dollar but Starwood has a really vast array of earnings options(airlines, Uber, eating at Starwood restaurants, using Starwood credit cards, making a Green Choice etc.). For example, starting from a minimum stay, Starwood customers are awardedwith free internet, room or suite upgrades, free drinks, late checkout, free breakfastand more. Starwood also has one of the biggest networks o partnerships, especially with airline companies, and it's possible to convert SPG points in upgraded seats, faster check-in, priority boarding, and free checked bag.
3 other top loyalty programs
According to the above mentioned classification comparison systems, (Points Guy and J.D. Power), on the Olympus of loyalty programs, next to Starwood and Marriott there is the World of Hyatt rewards program. Despite their small portfolio of properties they have a high percentage of Luxury Properties (about 6% of their total properties), and they can boast tremendous Elite Status benefits like suite upgrades,guaranteed late checkout and co-branded credit cards offering many opportunities to their guests. The wooden medal goes to Hilton with their incredible portfolio of hotels and rooms spread in over 100 countries all over the world. Hilton guests have a lot of perks such as complimentary wi-fi, member-only rates, and free sharing of points with the program's new family pooling feature. The Hilton's co-branded credit cards offer a wide variety of benefits and thanks to their programs, they have one of the biggest catchment areas in the hospitality industry. The fifth loyalty program in the comparative ranking here described,, is the Intercontinental Hotel Group Rewards. Their affiliated customers have guaranteed lucrative promotions and bonuses globally thanks to a large number of hotels scattered around the world with a unique geographic spread.

Focus on Next Generation Guests
The hotel industry, in a constant effort aiming to attract new customers, is creating new strategies focused on next generation guests. An interesting study published by Taylor Short – Market Research Associate at Software Advice – shows why Millennials are so attractive for big brands. They are not just customers of the future but they represent the next lucrative customer base because they have more money available for travel than their predecessors and in the future, entering their peak earning years, this generation will provide the majority of spending for travel and leisure. According to this research next-geneneration customers are spending more than ever on travel, with 26% saying that they spent more on vacations than in the previous year. Furthermore,there is no doubt that these individuals are more technologically inclined and connected to the internet than the previous generations, so the opportunities of reaching them are many more than thaosefor other age groups. The research also show that the "new guests" are very attentive to their expenses and they tend to spend their earned points on rewards such as free or discounted hotel stays (51% of respondents) because redeeming points in this way helps them save money on purchases they would likely make anyway on future trips. Another interesting fact is that millenials (58% of respondents) find hotel loyalty program apps valuable. Their segment accounts for the largest percentage of mobile app users and offer big opportunities to hotels as the latter can use these technologies as a preferential channel to communicate with the former and send them notifications for upgrades and services. It would be a mistake to underestimate the fact that the new generation of travelers considers travel a priority and they want to feel like they're part of their favorite hospitality brands' worlds. With apps, social media and new technologies, hotel companies can establish fast, continuous and direct communication with Millenials who seem to enjoy this technological contant with brands of their interest. Summing up what is written above, loyalty programs in the hospitality industry have evolved as a reflection of major societal trends focused on digital interaction and constant contact with new generation travelers. The world wide web andmobile apps are vital tools for the success of any hotel loyalty program as they provide hoteliers with the ability to stimulate and surprise their prospects and customers easilly and effectively.