If we have a quick look at the hospitality industry's new trends (sensory and fun experiences, personalized perfumes, top chefs & bartenders just to mention some) we can easily acknowledge that accommodation facilities have become hubs of modern socialization, in addition to their role as places of hospitality.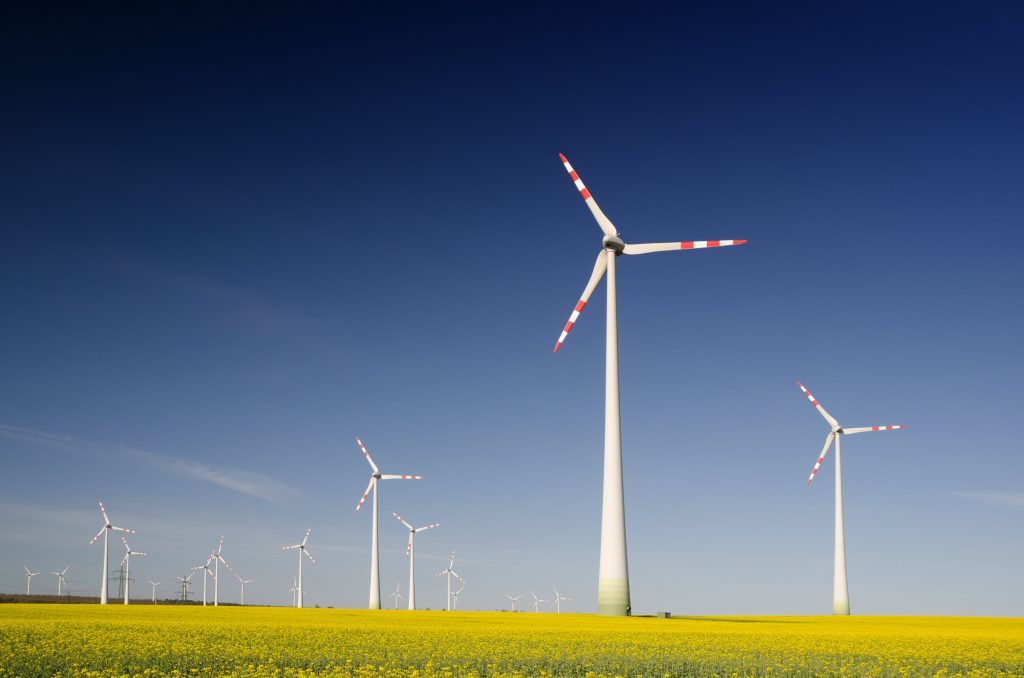 Not anymore just locations to be lived throughout guests' stay, hotels are increasingly becoming catalysts of the most contemporary lifestyle and consumption's tendencies.
In the last few years, consumers' behaviour has increasingly started being driven by environmental and ethical choices following which adopting environmentally responsible conducts has become more and more important also for accommodation facilities.
Since then this trend has only grown and a few years ago, a corporate social responsibility survey by Nielsen brought out that "more than half (55%) of global respondents say they are willing to pay extra for products and services coming from companies that are committed to positive social and environmental impact—on increase from 50 percent in 2012 and 45 percent in 2011"
Acording to  Accenture and the UN Global Compact "the millennial consumer, coming from an economically and empowered by new technologies era, is driving new expectations of business. People in every part of the world see the act of expenditure and consumption as a means to enhance health and livelihood, boost community wellbeing, and shift the direction of the world (…). Today's consumers have higher expectations from businesses addressing their needs and traditional approaches to sustainability, centred on philanthropy and CSR, may lead to customer dissatisfaction".
How hotels can minimize their impact on the environment
Sustainable tourism demand is also a growing trend and this is the reason why the hospitality industry is moving towards ecologically sustainable levels of resource consumption. Tourist accommodation facilities adopting high sustainability standards are globally increasing.
Some of these standards are about
• adopting energy-saving technologies;
• choosing digital documents instead of printed ones to avoid paper waste;
• offering menus with organic and Zero Km ingredients.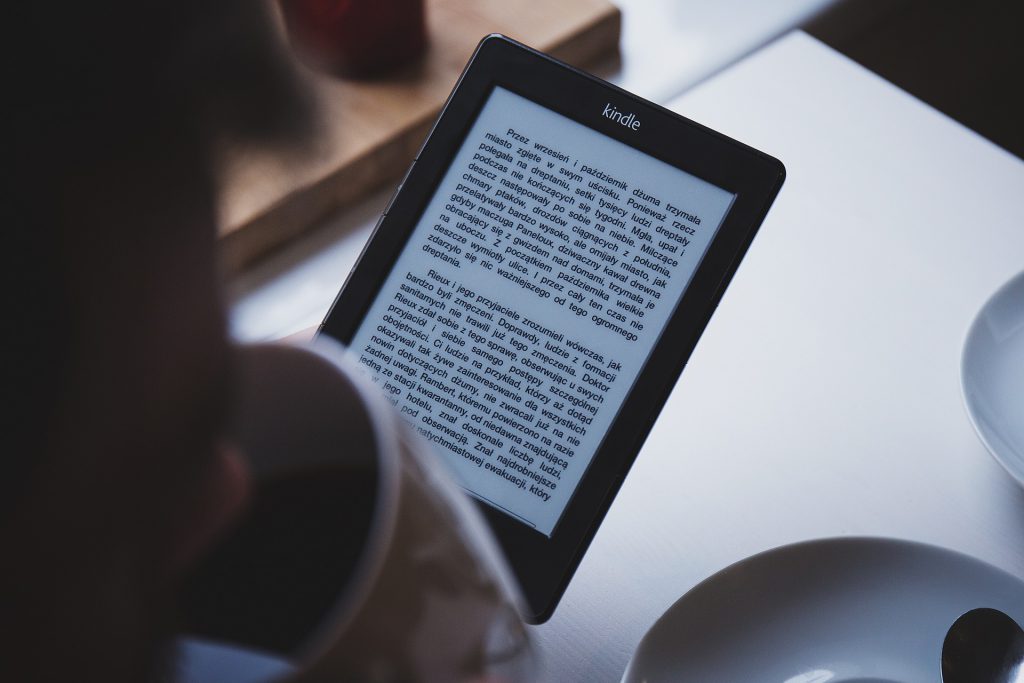 How hotel's attention to the environment creates new loyalty
In their effort to increase guest loyalty, the hospitality industry players are increasingly looking for innovative ways to reduce waste. And there are really lots of benefits deriving from this eco-friendliness.
According to a recent survey by TripAdvisor, travelers who have already chosen eco-friendly hotels are at least 40% on the total!
Therefore, communicating attention towards the environment seems to have become a big competitive advantage towards accommodation facilities that are still having trouble with embracing a "green" philosophy in their ordinary operations.
How to communicate a "green" orientation
Hotels and b&bs can communicate and deliver their "green" orientation today by using many different strategies. Here are some strategy ideas:
• hotels or b&bs can dedicate a section of their official websites to their eco-friendly initiatives and policies and also make sure that their green orientation is reflected on their OTA descriptions and offers;
• accommodation facilities can ban single-use plastic items and invest in solar systems for the production of electricity and hot water
• hotels can substitute in-room brochures, maps and dining menus with smart devices containing all the related information in digital format;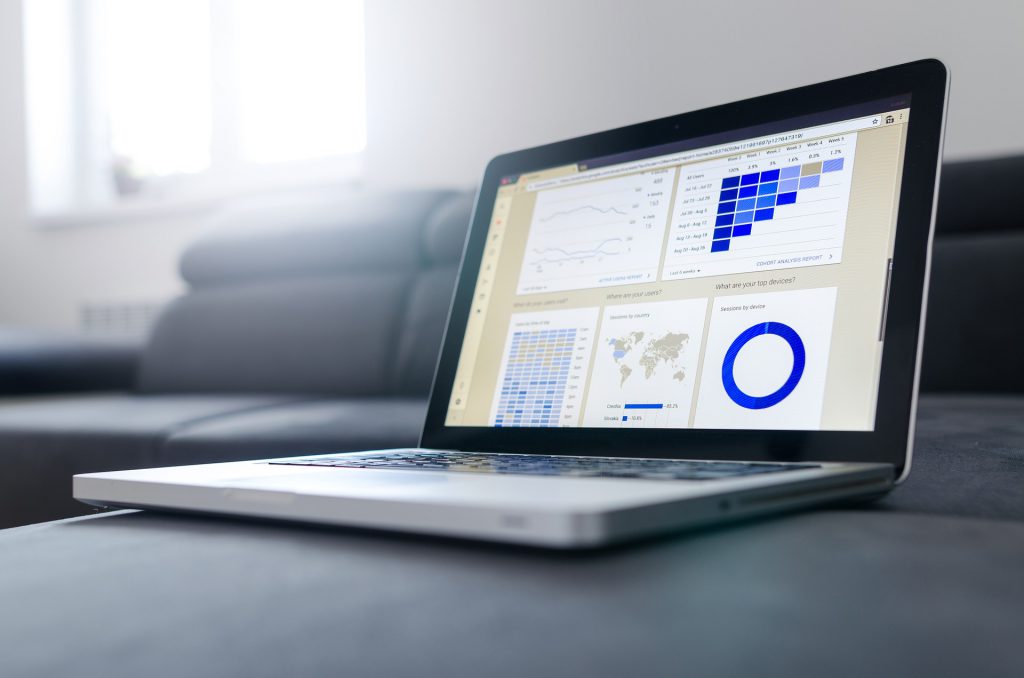 The above are just some of the many things accommodation facilities can do to go green but both imporant organizational changes and considerable investments are necessary to convert a hospitality-related business into a totally eco-friendly one and not every business has the economic resources that are necessary to implement a green transformation. However every hospitality business is able to adopt low-cost measures that can make a big difference both in terms of achieving an eco-friendly appeal at the eyes of travelers and in terms of protection towards the environment.
Technology is key to most of these low-cost measures.
Paper waste
A hotel guest generates about 1 kg of waste per day and almost a third of this waste is paper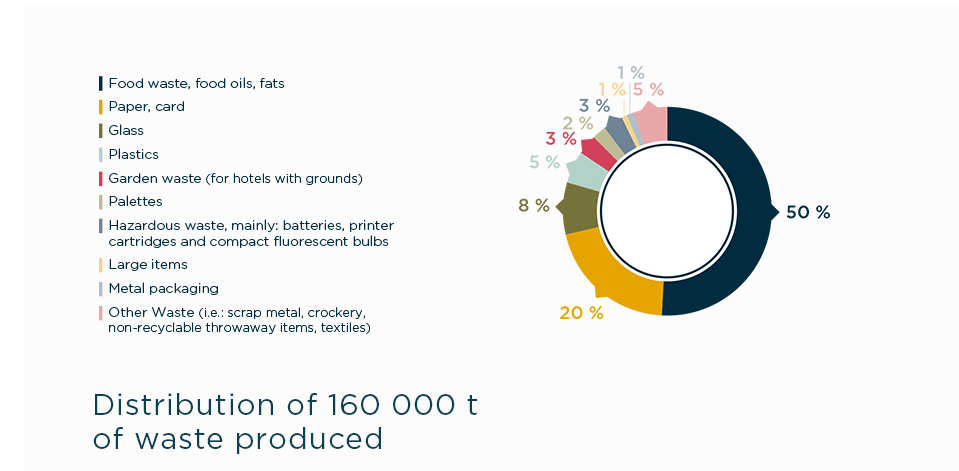 At the same time guests' choices are more and more oriented towards accommodation facilities showing respect for the environment. Decreasing paper consumption and waste is a very important aspect of environmental conservation as in the last 10 years we've lost about 94 million hectares of forests (the size of Venezuela) because of tree use for paper production.
According to the United Nations System, "despite the importance of forests, reports continue to indicate huge forests losses. Almost half of the planet's original forest has been destroyed, mostly during the last three decades".
Very often wood is used to produce unnecessary things: more than half of cropped wood is processed into paper but only 10% of it becomes durable goods like books for example. The other 90% ends up being disposable.
This paper waste has devastating effects on our planet!
On the one hand natural disasters and famines are originated from compromised ecosystems and, as a result, on the other hand, planet biodiversity is strongly threatened.

How the hospitality industry can cut down paper waste and actively protect the planet
The hospitality industry could play a leading role in reducing global paper waste: thanks to technology, more and more tourist accommodations are able to replace paper with digital documents and solutions having a very low environmental impact as well as a very positive impact on guest experience and cost reduction.

The means to paper reduction in accommodation facilities are numerous but the advent of personalized smartphones in hotel rooms seems to be the real revolution in the hospitality industry allowing to cut down on paper waste for
• tourist guides: on mobile devices the best itineraries, geolocated experiences and complete guides, including cities' best attractions, are free and always accessible;
• museums or events tickets: mobile devices allow guests to buy tickets in a fast and secure way; furthermore, guests don't need paper tickets anymore as they get their tickets in digital formats on their smartphones;
• hotel services: all hotel ancillary services can be delivered through smartphones; in-room dining and restaurant menus can be digitalized, eliminating the need of their printed versions;
• check-in and customer satisfaction forms: any type of form can be delivered to hotel guests digitally through smart devices. This way not only tons of paper are saved but also an incredible amount of work-hours are not necessary anymore for form encoding and can be dedicated to other operations
Considering all the above, the advantages brought by smart devices to the hospitality industry are evident and impact positively both the environment and the economies of accommodation facilities.
Manet is committed to providing the best hospitality technology to hotels and b&bs allowing them to save paper, time and money while delivering an extraordinary experience to their guests. As a result our planet is protected and travelers are happier than ever before!