The hotel industry has been under a lot of pressure for the last few years. People are going on vacation less, and booking hotels later. Hoteliers need to do everything they can to make sure that their guests have a great experience from start to finish, or risk losing them forever.
In this article we're going to discuss some of the most important services your hotel must offer after a pandemic. These services will keep guests coming back time after time, and will help you retain a relationship with a guest who may become a repeat customer.
Technology

With the advent of social media, millennials and Gen Zs have become more sophisticated than ever before. They want top-notch service and amenities at their fingertips and they expect it to be delivered seamlessly. So it should come as no surprise that people are always searching for new ways to make their stay at a hotel more enjoyable.
No matter which hotel they stay at, guests expect free WiFi and Smart TVs. Exceed their expectations by providing additional top-of-the-line devices. Every room at the Dorsett Mongkok in Hong Kong comes with a complimentary smartphone with a variety of useful functions. It provides customers with unlimited local and international calls to China, the United States, Canada, Singapore, and other countries, ensuring a smooth travel experience.
Great Concierge Services

Concierge services are an essential part of the hotel industry. They are a key tool in helping to market your business, deliver exceptional customer service, and provide valuable information about your guest's needs including interests and desires.
More than just making local recommendations, booking transportation, and making reservations, a hotel concierge can help. With one-of-a-kind services, you can go above and beyond for your guests. For further emphasis, these services can be customized to revolve around your hotel's major selling factors.
Welcome Gifts

Gifts that are unexpected are usually wonderful surprises. When you welcome new guests at the door with a welcome gift, you build an emotional connection with them and create a positive experience of staying in your hotel. That may lead to them coming back again and recommending it to their friends.
But why do hotels give away free items? It's all about building brand recognition, driving traffic towards your website or social media pages, and increasing revenue from sales made through the website. The most common things given away are key chains, pens, mugs, etc., but anything can be used. The Grand Hotel Excelsior Vittoria in Sorrento, Italy, is famous for its highly personalized presents. A group of American children received customized jerseys from the property. When guests arrive at the Otesaga Resort in Cooperstown, NY, they are greeted with a bottle of wine or a variety of truffles in their room.
Food That is Simple and Delicious

The number of food and beverage outlets available varies depending on the hotel's service level. Certain things, however, such as a hot breakfast, are a basic service that significantly enhances the guest experience. Even low-cost motels may be conveniently positioned near an all-day diner that serves hotel visitors. Access to a convenient and economical breakfast is quickly becoming a necessity.
Beds That are Comfortable

A comfortable bed is one of the most essential things in a hotel. It is a key factor for a good night's rest so they can have energy for the rest of their business trip. A well-rested customer is more likely to spend money at your business establishment. They also want privacy from hotel staff so they don't feel uncomfortable. The best way for a hotel to offer guests privacy is by providing comfortable beds.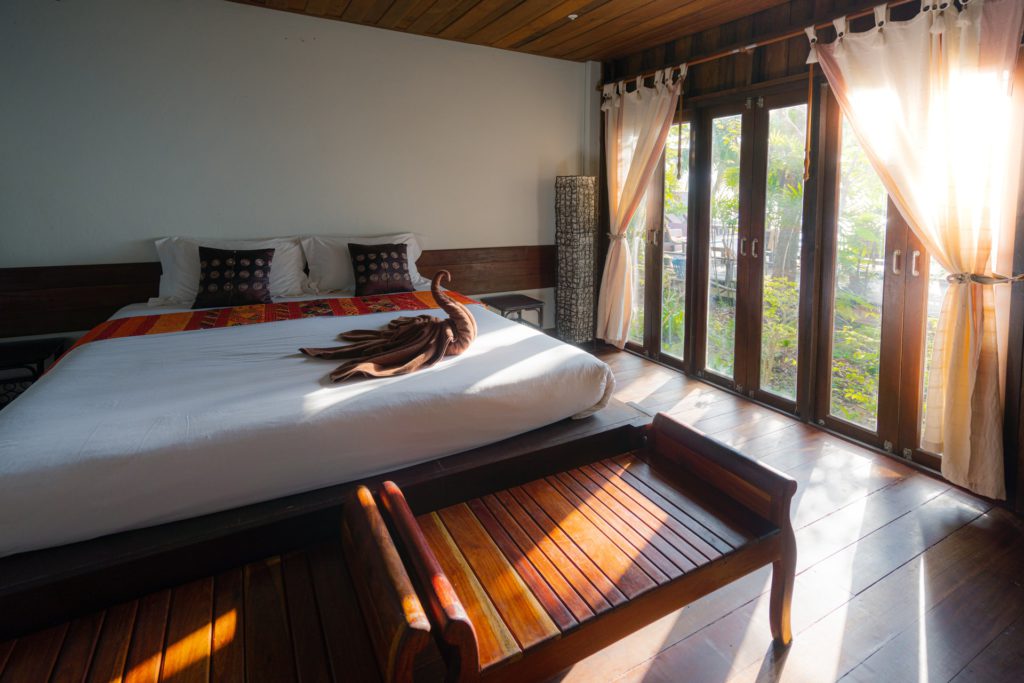 Pet-Friendly

Most hotels do not offer any services for pets. This leads to unhappy guests and frustrated pet owners, who end up leaving their pets behind in the hotel room while they are out sightseeing. The solution is a program that allows guests to leave their pets at the hotel while they are away.
The program would help establish the hotel as an attractive place to stay for tourists traveling with dogs or other pets, not just families with children. And it would be a fun experience for the pets! Hotel staff will enjoy taking care of them while guests are away, giving employees another way to connect with customers and build relationships with their pets.
Access to a Hotel Room on a First-Come, First-Serve

To improve your bookings, provide access to areas that are unlike anything else. These spaces could be rented for a price or given away for free as a bonus. If a reservation is made over the phone, guests at Aqua-Aston Hotels can stay in a secret penthouse at one of their Hawaii hotels. AKA Sutton in New York City provides access to private, climate-controlled wine lockers.
One-of-a-Kind Fitness Experiences

Even when traveling, people want to maintain their health and exercise regimens. When consumers are looking for a place to stay, they may compare your exercise options to those offered by other hotels, so provide experiences that will wow them. When guests stay in the Rosewood Royal Suite, they can take private bike trips with Philip Meyer, the managing director of Rosewood Hotel Georgia. Vacationers at Club Med in Punta Cana may think they're in the circus while getting a solid exercise due to Cirque Du Soleil lessons. Guests at Westin Hotels will be able to participate in running groups led by a running concierge.
Transportation Assistance

Offer exclusive transportation choices to your consumers to improve their travel experience. These services may be provided by your hotel or by third-party providers to all guests at no additional cost. Whether your guests merely need transportation to your location or a ride throughout town. This would be a great service and convenience for customers and could also increase brand loyalty.
The transportation services that the hotel must provide include:
To and from the airport shuttle.
To and from the railway station shuttle.
To and from the bus station shuttle.
Local neighborhood tour guide service (if applicable).
Make it Fun

Is it true that someone goes on an enjoyable trip but doesn't publish images of it on social media? We're joking, people love sharing photos of themselves. Your guests will appreciate the opportunity to take a one-of-a-kind photograph at your hotel that they can save and share with their friends and family. When these photographs are shared on social media sites like Facebook, Twitter, and Instagram, they act as free advertising for your property.
At the end of the day, there are several things you should look for in a hotel. They include cleanliness, location, amenities, and service. It's important for hotels to consistently offer something that will make guests come back time and again. Because service is the most basic necessity of every hospitality facility, getting valuable insights through surveys will definitely help in maintaining the quality and standard of excellence they want to render.
---
Article by Chatty Garrate