Mobile devices have become an indispensable everyday life and work tool and are becoming increasingly powerful and feature-rich.
Powerful processors, long battery life, huge storage space and tons of powerful apps are just some of the elements that have transformed smartphones in powerful mobile workstations.
However, until now, mobile devices have had 2 big limits:
Changing your mobile operator takes a lot of time (you must go to a shop and buy a new sim card) and using your mobile device abroad is expensive because of roaming costs.
Today there's a new breakthrough in the mobile device industry that very probably is going to eliminate these 2 limits!
In this article we are going to uncover all the advantages brought to travelers and businesses by eSIMs, the new virtual sim cards that are becoming the new standard in mobile plan subscriptions.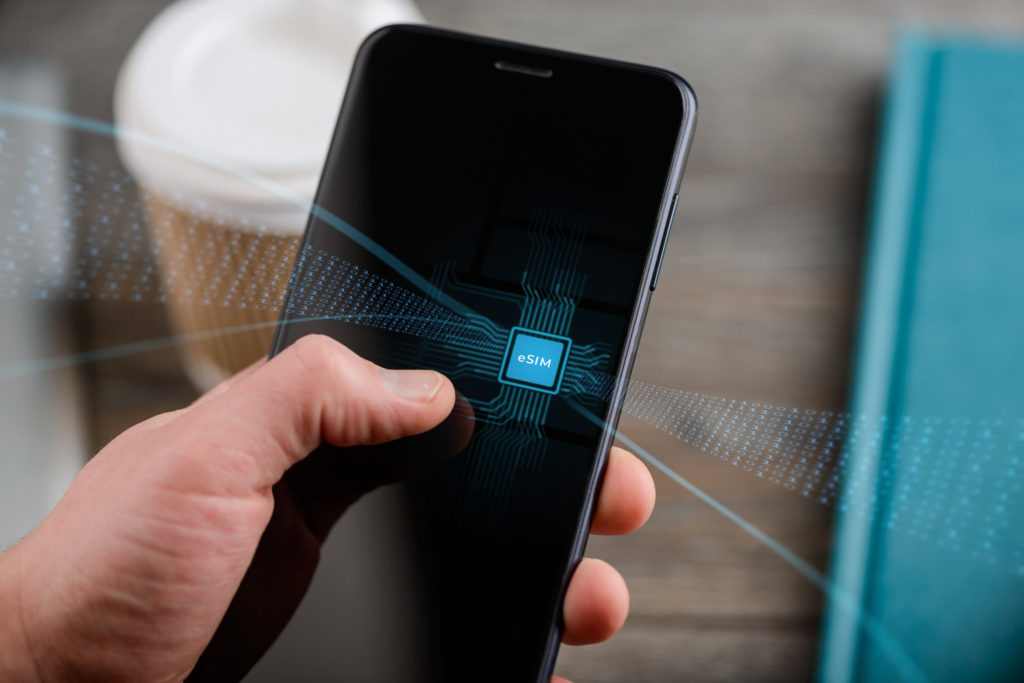 What is an eSIM?
An eSIM is a virtual SIM card that can be digitally added to your mobile device and allows you to activate a mobile telephony/data plan without the need to use a physical SIM card.
Just like with regular/physical SIM cards, mobile devices supporting eSIMs can either support 1 or more than 1 eSIM.
What is a travel eSIM?
Regular eSIMs are tied to specific mobile operators and provide either national/domestic connectivity or international/roaming connectivity at rates set by their respective mobile operators.
Travel eSIMs are not tied to any specific mobile operator and are thought only for international/abroad connectivity at convenient fixed rates that are independent from specific mobile operators.
Travel eSIMs can either be tied to plans valid for specific world regions or be used worldwide.
Which smartphones support eSIMs?
At the moment in which this article is written (October 2022), only high-tier smartphones support eSIMs. To check if your smartphone has eSIM support use the following methods:
• Consult your smartphone's manual
• Consult these Frequently Asked Questions
Which mobile operators support eSIMs?
For what regards eSIMs for national/domestic use, the list of mobile operators offering and supporting them is long and constantly growing.
Very probably your mobile operator already supports them. Just ask their customer care for confirmation.
For what regards travel eSIMs, when you activate one, check the list of countries and operators on which it can be used.
On this webpage you can find eSIMs for all major destinations in the world!
How do you activate an eSIM?
Activating an eSIM is extremely easy and fast.
All you need to do is either scan a qr-code or type in an activation code and then set the eSIM as active.
On this webpage you can find detailed information about eSIM activation procedures both on android and ios devices.

What are the major advantages of eSIMs?
eSIMs offer lots of advantages to travelers and travel/hospitality businesses.
Here are the major ones:
• A travel eSIM can be easily and instantly purchased and activated anytime and from anywhere. There's no need to find and reach physical mobile carrier stores anymore to get a physical SIM card if your device support eSIMs.

• Travel eSIMs offer convenient mobile connectivity options for just about any country and help travelers save a lot of money by eliminating roaming costs

• eSIMs help protect the environment by eliminating the use of plastic and metal that is necessary to produce physical SIM cards and the use of paper, plastic and chemicals that are necessary to produce SIM card packaging.
What are the advantages brought by eSIMs to travel and hospitality businesses?
Modern travelers demand fast and convenient mobile connectivity either they travel for leisure or for business.
Travel and hospitality related businesses can increase satisfaction of their clients if they take away from the latter the hassle of finding a convenient mobile connectivity option when they are abroad.
Since eSIMs require no physical packaging and branding they can be offered white-labeled through any social media page or website and added to any commercial offering, transforming any travel and hospitality related business in a mobile connectivity provider! Therefore,
Tour operators and travel agents can include eSIMs to their travel packages.
Car rentals can offer eSIM options with rent a car contracts.
Hotels can add eSIM options to their room offers.
Travel bloggers and tourist guides can help their followers/clients easily get an eSIM and stay connected to their loved ones and to their favourite digital services when abroad.
The bottom line
As for any technological innovation, eSIM technology is still not offered by all carriers and is still not available on all smartphones.
However travel eSIMs offer so many advantages to travelers and to travel and hospitality services providers that are going to make the former soon a mainstream standard in mobile communications and connectivity both for business and leisure travelers.
In the mean time, if you're planning your next trip or city break abroad, check if your smartphone supports eSIM and get your first travel eSIM now!