When it goes right, everything is good — when it goes wrong, it really goes wrong. As anyone working in hotel management knows, getting this difficult balancing act right is difficult. With this in mind, you need to keep an eye on the right Key Performance Indicators (KPI) to track your success. By paying attention to the following metrics, you can effectively measure the performance of your hotel.
1. Average Daily Rate
Your average daily rate reflects how much you're earning per room, each day, on average. To calculate your average daily rate, calculate your total room revenue over a 30-day period and then divide it by the number of hotel rooms you have. Repeat this each month to track the trends in your averages.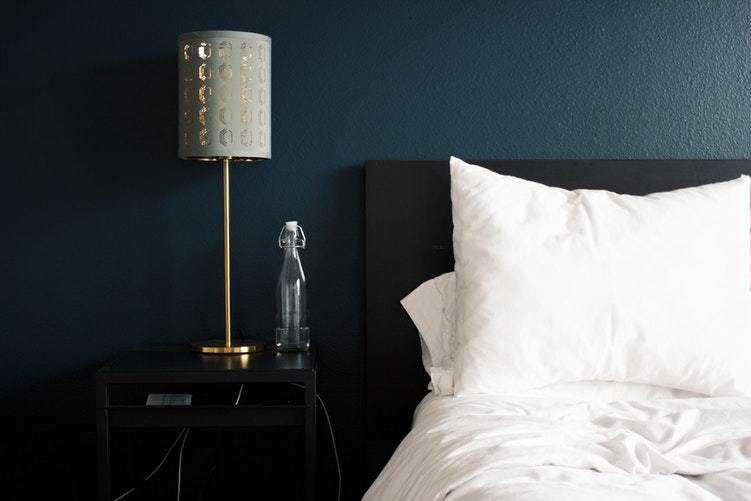 2. Average Occupancy Rate
Calculating your average occupancy rate allows you to identify which months and seasons prove most popular. You can then use this figure to market your hotel accordingly or to address the periods where you're under-performing. You can get this figure by dividing the number of rooms occupied by the total number of available rooms, and multiplying this by 100 to achieve a percentage value.
3. Average Length of Stay
Average length of stay is an incredibly useful hotel KPI. If you can increase your average length of stay, you're likely to spend less money on labour. This is because every time a hotel guest leaves you need to go through the motions of cleaning their room, replacing linen, restocking certain features, and checking them in and out. You can get this figure by dividing the number of occupied rooms by the number of bookings over a set period. Work to increase your average length of stay to maximise profitability.
4. Online Ratings
Whether you like them or not, online reviews are here to stay. Around 90% of customers will read a review online before using a business, so this is a KPI all hotel owners need to pay attention to. Check popular review websites such as TripAdvisor to assess the number of positive versus negative reviews you're receiving. Paying attention to what has been written will allow you to push your business towards a more positive trend.
5. Advertising Return on Investment
When you spend money on advertising, tracking your return on investment is essential. Many hotels are now expected to deliver more, but with tighter budgets. As such, you can't afford to blindly throw money at adverts without knowing what effect yours are having. Wherever possible, survey your customers at the point of booking to find out where they learned about you. That way, you can determine which of your local print ads, PPC, or social media ads are having the biggest impact.
6. Gross Operating Profit Per Available Room
Gross operating profit per available room helps you determine how much money each room makes throughout your business as a whole. You can include figures such as spa sales, food, and alcohol in this calculation. To calculate it, divide your gross operating profit by the number of rooms you make available to members of the public. Using this metric you can see whether your hotel performs well as a whole, or whether it's just the room sales that bring in money.
7. Profit per Available Room
Unlike gross operating profit per available room, this figure looks at how profitable room sales are on their own. Take the profit you've made from room sales over a set period and divide it by the number of rooms available. Using this figure, you can identify whether the rooms in your hotel are currently turning a profit. If they don't represent as much of your overall profit as you would like, you can use this information as a driving force to make changes.
8. The availability of Internet connectivity to guests
Most guests who book a hotel room will now expect free Internet as standard. It allows them to remain connected to the world at home, especially when they're in a different location where they may need to pay additional charges to use their mobile network provider. Additionally, Internet availability allows those who are travelling for business to maintain their usual activities throughout their stay. As a part of measuring this KPI, you should also assess how accessible and reliable the Internet is in each of your rooms.
9. Market Penetration Index
Your market penetration index highlights how much of your local market you're currently gaining over your competitors. To get this figure, take your hotel's occupation number, divide it by market occupancy, and multiply this by 100. This should return a percentage figure that tells you what portion of the market you currently hold. You may want to repeat this calculation during busy times of the year when you expect occupancy rates to be high, as well as during quieter periods when occupancy rates are usually lower. Once you have your percentage figure, try to work on practices to raise it. You should then return to your baseline market penetration index percentage to see if your improvements have resulted in a higher number.
10. Your website conversion rate
Your hotel's website may be attracting visitors, but do you know how many of those online visitors are turning into customers? After looking at the number of visitors who head to your website, calculate the percentage of those that make a booking. You can get this percentage by dividing your online bookings by the number of site visitors and multiplying this by 100. It's normal for this figure to be low. Around 2 to 3% of visitors will turn into bookings, but if your figure is below that it's worth considering whether your website is as enticing as you need it to be.
Overall, measuring your hotel's most important KPIs provides you with invaluable information. Using this information, you can identify the areas where you may be weak. For example, if you have a low market penetration index, you need to start asking yourself what your competitors offer that makes them so attractive. Additionally, you can use these numbers to measure your performance over time. With a consistent approach to making improvements, your hotel will become a stronger business.