The COVID-19 Pandemic may have forced the travel and hotel industry into a standstill but as the world started opening back up again, the industry's business started picking up too. However, this time, the hospitality industry is dealt with a new hand of cards. With how the workforce has shifted to work-from-home setups, working from anywhere is now a possibility and could mean a new and exciting segment for the industry. Read on to know the ways remote working is impacting the travel and hotel industry.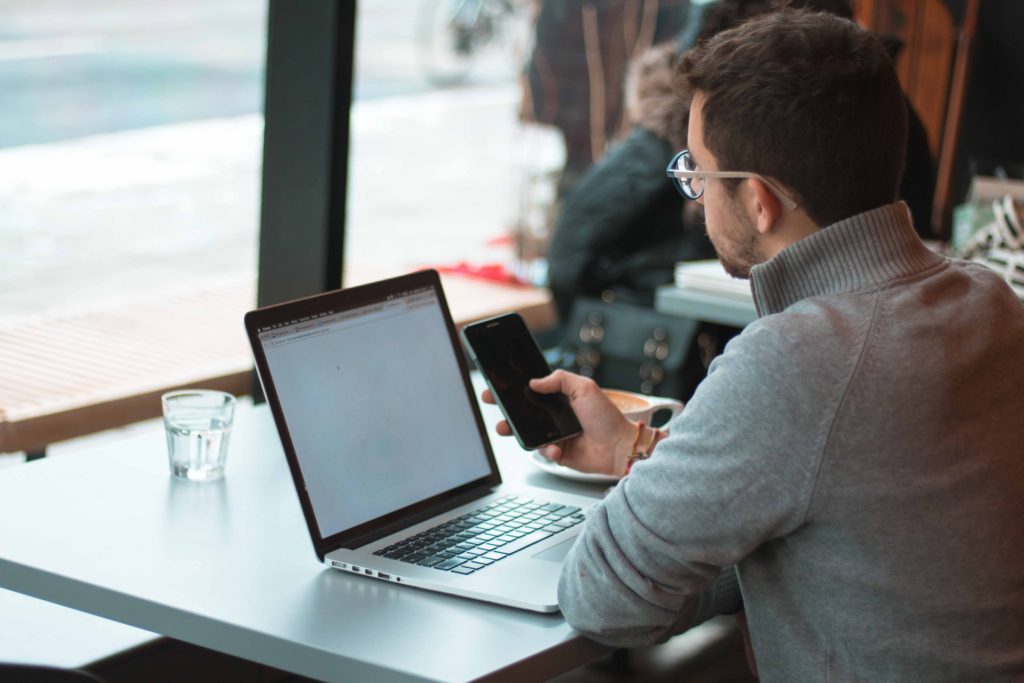 Remote Work is Here to Stay
Many countries have started relaxing their local and international travel restrictions. A lot of countries have also made it possible for people to return to work and even travel for business with ease once again. However, it looks like the work-from-home setup is the new normal for a lot of companies, big and small.
Large companies like Twitter, Microsoft, and Pinterest, have embraced the remote working setup for their employees. Businesses have hired remote workers from anywhere around the globe, diversifying their teams. Online freelance work has made it possible for people to work anywhere and anytime they can. And companies offering their teams hybrid work setups also offer different PTOs for different employees.
And because there are a lot of upsides to working remotely, such as the flexibility of work hours, better work-life balance, less operational costs, and more availability of professional opportunities, both companies and employees are leaning towards keeping their remote working arrangement.
The Hotel and Travel Industry Adapting to the New Normal
Remote work offers more flexibility for people to become mobile. This then allows them to work anywhere, from cafés, co-working spaces, and even hotels. Digital nomads before the pandemic have already preached about the joys of remote working, traveling anywhere and everywhere. Now that it is becoming the new normal for a lot of folks, they can seize the opportunity too.
Remember how the "staycation" trend allowed hotels to cater to their local guests? Hotels are now innovating to cater to a new kind of guest: local remote workers. Luxury hotels in Las Vegas have seized this opportunity by offering "executive" deals and work-at-a-hotel packages. Other hotels have followed suit, providing day access to guest rooms and other hotel services and amenities.
Remote workers who decide to pack up and work in a different city or country altogether to become digital nomads can find that hotel chains have introduced new rates and even subscriptions for long-term remote work guests. A lot of remote workers even find it easy to travel light, only needing their laptop and phone equipped with an e-sim to stay secure and connected without having to worry about switching out SIM cards, phone numbers, and different roaming fees.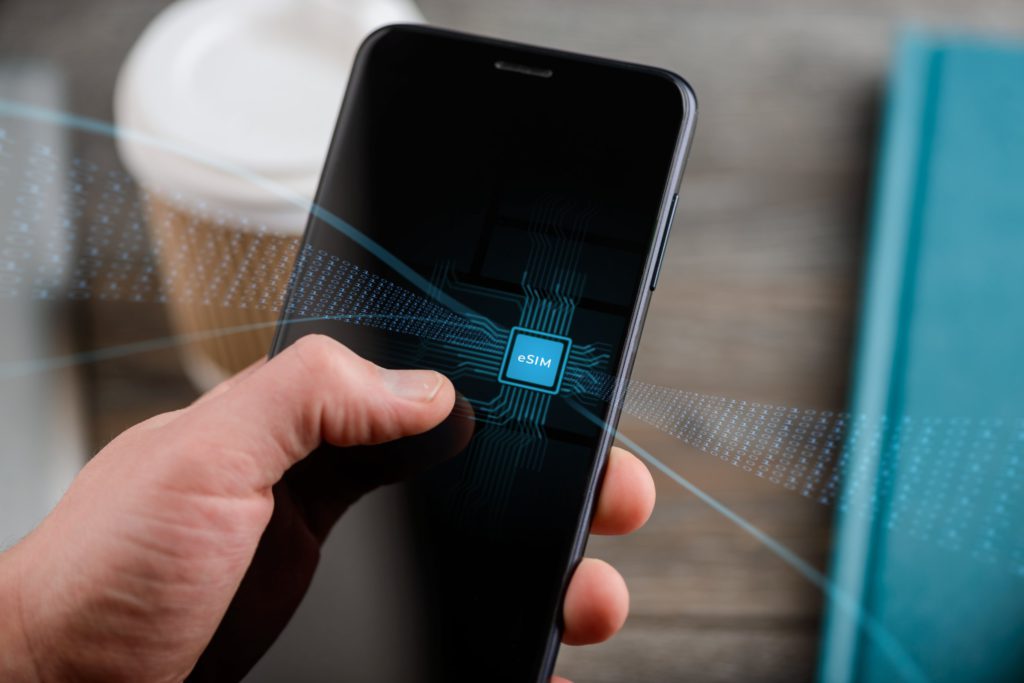 While business travel may not be the same as it once was, it made way for a new shift for remote workers who now have the flexibility to travel. Meetings, corporate events, and conferences may have been replaced with Zoom calls that promote remote team engagements. But with the decentralized workforce, the travel industry's clientele is now more diverse.
Hotels aren't just a place for rest and relaxation anymore. They have become extended workspaces, catering to their new segment of guests. Now, hotels have taken it upon themselves to provide more than just a room. Redesigning their interior concepts, they are looking to create spaces better suited for their guests' needs.
Hotel lobbies are designed to be more like social hubs, serving as a nice break space for remote workers to mingle similar to co-working spaces. Public spaces are designed to make guests feel welcome, their small meetings with friends and coworkers facilitated in safe spaces. Tech-enabled studios are available for less formal collaboration spaces.
In areas where it is safer to hold larger gatherings, companies may be looking into hosting conventions. To revive the event business, hotels are now offering hybrid packages that accommodate both in-person and virtual attendees. The package would include spaces for broadcasting and recording the event and some hotels would even let remote attendees enjoy the same meals as the in-person participants. The Hyatt Regency O'Hare duplicated the meals on-site guests received for the remote guests through contactless delivery, according to the U.S. Chamber of Commerce. The meals come with a menu and plating instructions so the remote guests could follow along with the in-person group.
Guestrooms are designed to promote productivity, offering more than just the regular bed and desk. Some hotels have now included height-adjustable work tables and integrated power and charging. High-speed WI-Fi is available everywhere, and health and safety protocols are always practiced.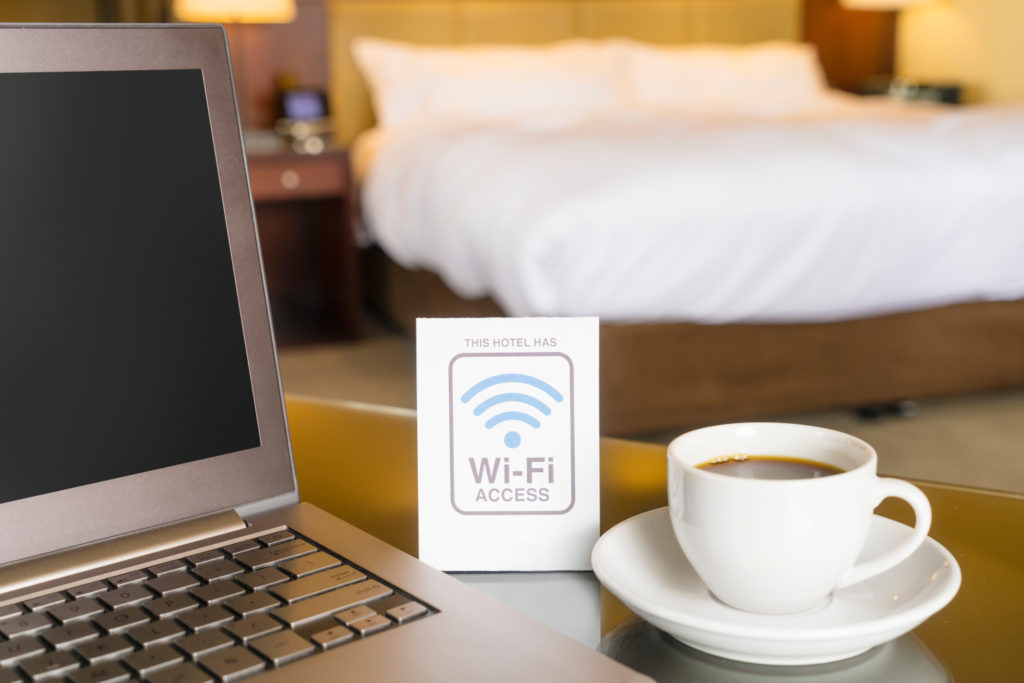 The Hospitality Industry's Big Part in the Future of Remote Working
The pandemic has greatly impacted how the world moved and operated. The hotel and travel industry has definitely taken an incredible blow because of the initial restrictions. But just like the other industries that learned to adapt and innovate, the future of the hospitality industry is looking bright. With increasingly mobile lifestyles of employees and new work ecosystems, traveling and hotels now have a new and exciting role to play in the new normal.
---
Article by Chatty Garrate – Manet blog contributor